With the first day of summer just around the corner, the countdown is on until NASCAR's championship event - Ford Championship Weekend - takes over the South Florida racetrack. In the meantime, we've got plenty of events for the whole family to enjoy as school lets out for the summer!
1. June 5 - Fast Lane Friday
Car enthusiasts rejoice - Fast Lane Friday presented by The Ticket Clinic is back! For just $20, race YOUR street-legal car on our 1/8th-mile drag strip down pit road from 6 p.m. to midnight. Even if you're not racing, come with your friends and family and watch all the action - spectator fee is just $10 and kids 12 and younger are in FREE!
2. June 6-7 - Formula & Automobile Racing Association (FARA) Sunset 300
FARA is a PRO AM racing organization providing high level competition with sprint & endurance championships. Also provides HPDE Academy at the highest level. Admission by Courtesy Tickets ONLY. contact www.farausa.com to obtain your tickets, parking $10.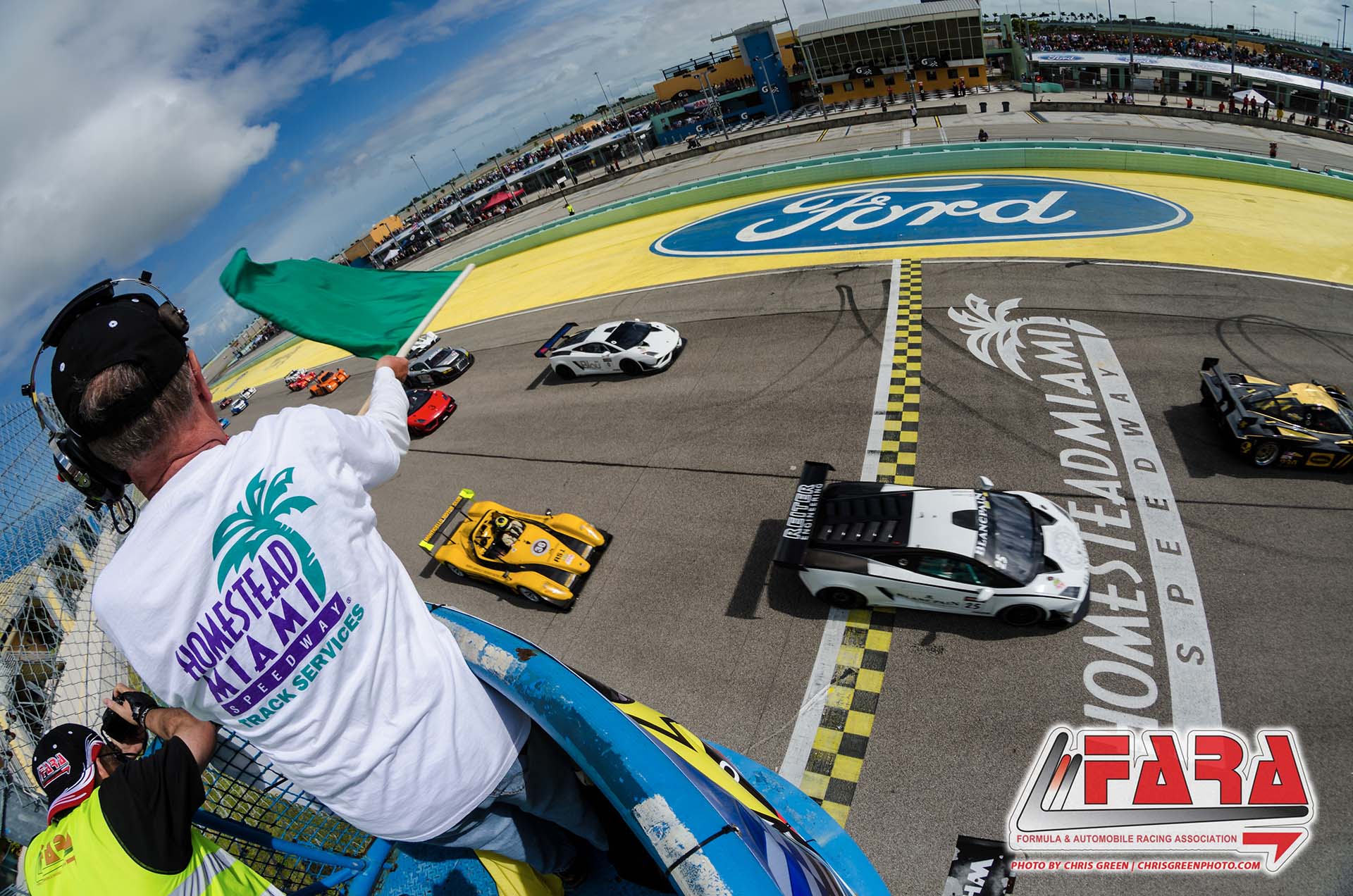 Photo credit: Chris Green
3. June 13 - Performance Driving Group
Performance Driving Group is a provider of weekend track days commonly known as HPDE (high performance driver education), where drivers have the opportunity to bring their cars to several race tracks in Florida and drive at high speeds legally and in a predictable, controlled environment.
Photo credit: Performance Driving Group
4. June 20-21 - Championship Cup Series Motorcycle Racing
Founded in 1984, the Championship Cup Series is headquartered in Fort Worth, Texas. During their long history, they have become the Leader in Sportsman Level motorcycle road racing offering unrivaled competition in nationwide venues. CCS Racing offers a professional racing environment for beginning and seasoned riders alike - all centered around increasing the "fun factor" in a safety-conscious atmosphere. For more information call (817) 246-1127.
Photo credit: Lisa Theobald
5. June 27-28 - Sports Car Club of America
Since 1944, SCCA has had one mission: Bring motorsports to those who are passionate about it. We organize, support and develop auto racing at every level. Autocross, Rally or Road Racing. Professional or weekend warrior. Fuel your passion here. Participation at any level you choose is easy with SCCA. Driving, marshaling, working on a crew or event administration are just some of the countless ways to indulge your passion with other like-minded people. And with 115 regions across the country, an SCCA event is likely not far from home. No need to own a racecar or be mechanically inclined. Just the desire for the speed, sound and atmosphere of motorsports. Stop waiting and find your Fast today.
We'll see YOU at the track!